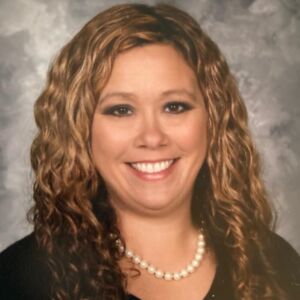 Dear Sts. Joseph & John School Families,
My name is Shelly Schenek, and I am honored to introduce myself as your principal. As the instructional leader of Sts. Joseph & John School, I am committed to facilitating a unified vision among our stakeholders, where we can prepare our students to be successful problem solvers in order to meet the challenges of an ever-changing world.
Our school has a strong tradition of excellence. And now, we find ourselves in a new and exciting chapter, where we can build upon those successes as we move to a bright and inspiring future.
My promise to you is to welcome and encourage all of our students to share their individual talents and gifts. I will cultivate every student's ability to think morally, critically and creatively, communicate skillfully, and successfully collaborate with others in and out of the SJJ community. I will support the dedicated faculty and staff to create and maintain student-centered learning environments, where every student is viewed as a unique gift from God. As the foundation, I will always reinforce with your children our unwavering Catholic faith and spirituality.
I look forward to partnering with you, as the primary faith educators of your children, to instill the values of our Catholic faith, serve as Jesus served and encourage lifelong learning. These three fundamental principles foster in the minds of our students a devotion to character, a passion for learning, and a commitment to public service. Working together, we can ensure that strong academics are not the only focus, but that the Catholic way of life and God are at the forefront. I believe this will have an enormous positive impact for everyone – especially our students– from their time here at SJJ and beyond, as they continue to shine their light on the world.
I would like to thank the Principal Search Committee for their overwhelming recommendation and their vote of confidence in me as the next leader of Sts. Joseph & John School.
I look forward to meeting you soon and collaborating with Mrs. Francis to plan and implement our next chapter together.
Blessings,
Shelly Schenek, M.Ed.
Principal
Sts. Joseph & John School